Freeport Artists of the Past, 1870-1950
, curated by Holly Hurd, the exhibit will be on display through Dec 16 during our normal open hours, and will feature Paintings from the Freeport Historical Society, private collections, Colby Art Museum, Bowdoin Art Museum, Maine Historical Society, a
nd Salem Public Library. May 19 – December 16: Tues-Fri, 10 AM to 5 PM.  Admissions to the exhibit: $5 per person, $3 for members and children 12-17, children under 12 free.
Thank you to our sponsors:
LL Bean
, George & Joyce Denney,
Bath Savings Institution
,
Riley Insurance
,
Taggart Construction
,
Chilton Furniture
, and
Brown Goldsmiths
Sculpture by John Bowdren and Jordan Smith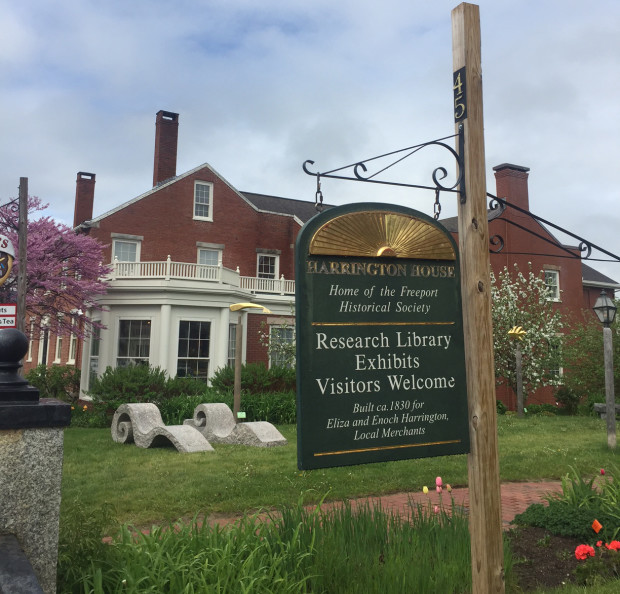 Freeport Historical Society Freeport, ME May 19 – October 16, 2016
In conjunction with their new exhibition, Freeport Artists of the Past, sculptures by John Bowdren and Jordan Smith are featured in the gardens of the Freeport Historical Society. Pieces were selected to be in dynamic relationship with their settings.  
For more information on the artists and images of all pieces,
click here
.